Sewing package: X-mas Serviettes
---
Product Details

Material:

100% Cotton

Width:

0 cm

Colour:

royal blue, signal red

Use:

Table Decoration, Outdoor Decoration

Art-No:

15_ks_0016

Skill level:

easy

more details
In Stock
Standard delivery within 5 - 8 working days
Discontinued item
Last Chance!
This item will be taken out of the collection.
Product Details

Material:

100% Cotton

Width:

0 cm

Colour:

royal blue, signal red

Use:

Table Decoration, Outdoor Decoration

Art-No:

15_ks_0016

Skill level:

easy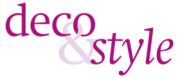 This set of six serviettes will upgrade your festive table tremendously. The serviettes are sewn using a simple battened and turned down hem, yet fine mitred corners are formed. After you've sewn the six serviettes, you'll be as absolute pro at making mitred corners! As is shown in the illustration, you can also embellish the serviettes with a Christmas tree. To do this, use some of the fabric remnants that are available. Fabric for the appliqué is not contained in the sewing package.
The sewing package contains everything you'll need to make six serviettes: Bunting in red and blue, matching thread in red and blue, and the sewing instructions.
Skill level: easy
»
X-mas Serviettes: Sewing instructions