Sewing package X-mas Christmas Tree Cushions 1
---
Product Details

Material:

100% Cotton

Weight (g/m²):

0.0

Colour:

colour mix

Use:

Throws and Blankets, Decoration

Art-No:

15_ks_0017

Skill level:

easy

more details
Only 1 pc left in stock!
Standard delivery within approx. 5 - 7 working days
If your order request exceeds our current stock availability, we will ship your package within 7 days
Product Details

Material:

100% Cotton

Weight (g/m²):

0.0

Colour:

colour mix

Use:

Throws and Blankets, Decoration

Art-No:

15_ks_0017

Skill level:

easy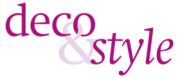 These pretty Christmas tree cushions will put you in the mood for Christmas and will keep you company on your sofa in the run up to Christmas. With the quantity of fabric provided in this sewing package, you can sew three Christmas trees in three different sizes.
The sewing package contains three different fabrics , matching thread, furnishing wadding to use as a filler, and the sewing instructions. You can conveniently and directly download the dressmaking pattern from the website and print it out yourself.
Sizes: 50 x 50 cm, 45 x 45 cm and 35 x 35 cm
Skill level: easy
»
Dressmaking pattern X-Mas Tree Cushions, large
»
Dressmaking pattern X-mas Tree Cushions, medium
»
Dressmaking pattern X-mas Tree Cushions, small
»
Sewing instructions X-mas Tree Cushions
Reviews
There are no reviews from other users.