Sewing package: Advent Calendar Fabric Pouch
---
Product Details

Material:

100% Cotton

Width:

0 cm

Weight (g/m²):

0.0

Colour:

colour mix

Use:

Decoration

Art-No:

15_ks_0019

Skill level:

easy

more details
Only 7 pc left in stock!
Standard delivery within approx. 5 - 7 working days
If your order request exceeds our current stock availability, we will ship your package within 7 days
Product Details

Material:

100% Cotton

Width:

0 cm

Weight (g/m²):

0.0

Colour:

colour mix

Use:

Decoration

Art-No:

15_ks_0019

Skill level:

easy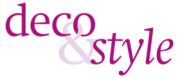 This beautiful Advent calendar, consisting of 24 pouches that measure 12 cm x 10 cm when sewn, really does herald the Christmas spirit. The pouches are super easy to sew and it takes less time than you think to make all 24 of them! You can also embellish the pouches, once ready, with numerals made of felt remnants.
The sewing package contains various fabrics, red and blue thread, and the sewing instructions. Felt for the numerals is not contained in the sewing package
Skill level: easy
»
Advent Calendar Fabric Pouch: Sewing instructions
Reviews
There are no reviews from other users.