Sewing package: 6 X-mas Tree Baubles
---
Product Details

Material:

100% Cotton

Weight (g/m²):

0.0

Colour:

colour mix

Use:

Decoration

Art-No:

15_ks_0020

Skill level:

easy

more details
Only 5 pc left in stock!
Standard delivery within approx. 5 - 7 working days
If your order request exceeds our current stock availability, we will ship your package within 7 days
Product Details

Material:

100% Cotton

Weight (g/m²):

0.0

Colour:

colour mix

Use:

Decoration

Art-No:

15_ks_0020

Skill level:

easy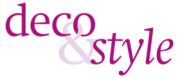 Once the dark days draw near and you start to spend more time at home again, you feel more inclined to make yourself as comfortable as possible within your own four walls. With this sewing package, you can sew a series of decorative baubles shaped as Christmas tree, hearts and stars: It's not at all complicated! Our sewing instructions will show you how. The baubles aren't just great for the Christmas tree; they're just as good in Advent bouquets, along banisters or on door handles.
The sewing package contains three different fabrics, matching thread, satin ribbon, furnishing wadding to use as a filler, and the sewing instructions. You can conveniently and directly download the dressmaking pattern from the website and print it out yourself.
Skill level: easy
»
X-mas Tree Baubles: Sewing instructions
Reviews
There are no reviews from other users.
Related items
Fabrics

Yarn

Sewing supplies

Ribbons, borders & cords