Sewing package: X-mas Gift Pouches
---
Product Details

Material:

100% Cotton

Weight (g/m²):

0.0

Colour:

royal blue, signal red

Use:

Decoration

Art-No:

15_ks_0021

Skill level:

very easy

more details
Only 3 pc left in stock!
Standard delivery within approx. 5 - 7 working days
If your order request exceeds our current stock availability, we will ship your package within 7 days
Product Details

Material:

100% Cotton

Weight (g/m²):

0.0

Colour:

royal blue, signal red

Use:

Decoration

Art-No:

15_ks_0021

Skill level:

very easy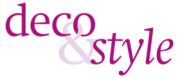 These sweet gift pouches aren't just ideal for your presents under the Christmas tree. You can use them just as effectively as decorations, fill them with nuts and arrange them on a dresser as focal points. The sewing package contains four different fabrics, matching thread, Vliesoflix for the appliqué, velvet ribbon, and the sewing instructions.
Skill level: easy
»
X-mas Gift Pouches: Sewing instructions
Reviews
There are no reviews from other users.