Dining Room & Kitchen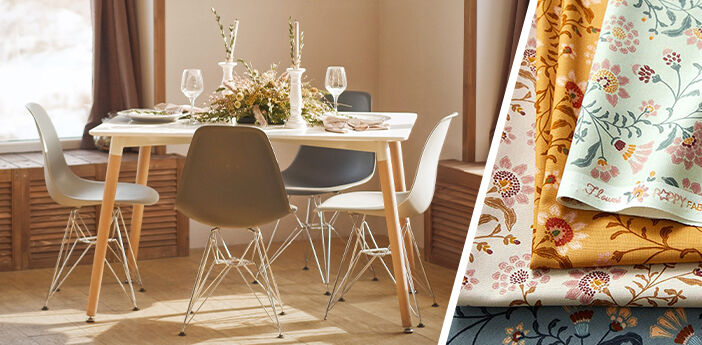 Time to invite guests and enjoy!
The dining room and kitchen are also key spaces that should be designed to express your personal taste. We can provide suitable inspiration and fabrics for your projects. Whether it's for everyday or festive occasions around the dining table, you'll find attractive table decorations such as napkins, inspirational dining chair designs, kitchen accessories, and plenty more to take your mind off the cooking.