Free DIY tutorial Wedding Ring Pillow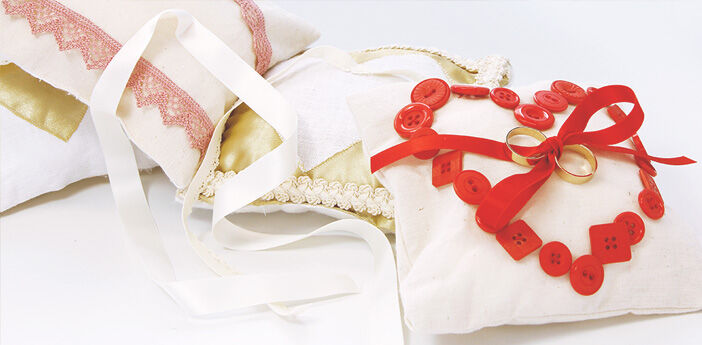 Description
Your wedding or the wedding of your loved ones is coming closer and you are looking for a unique wedding ring pillow for the ceremony? Then this is for you! With our step-by-step tutorial you can create your own pillow in no time. No matter if you prefer rough fabrics for a BOHO wedding or rather choose shiny silks and fine ribbons - it's completely up to you how your pillow is going to look like. There are no limits to your imagination and the best thing is - this tutorial is great for sewing beginners so let's get started right now!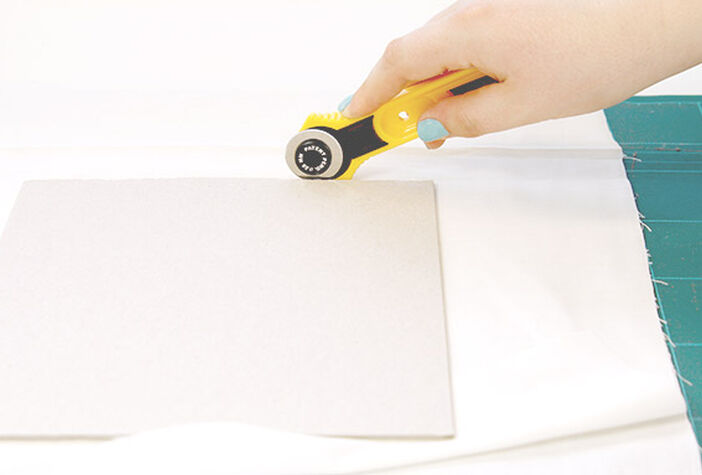 Cut 2 squares (18cm side length) out of fabrics of your choice. Also cut and gather together the materials you want to use as decoration.
Now decorate to your heart's content! We chose to use buttons and create a heartshape... alternatively why not embroid the initials of the happy couple or simply apply some lace-trims on the edges?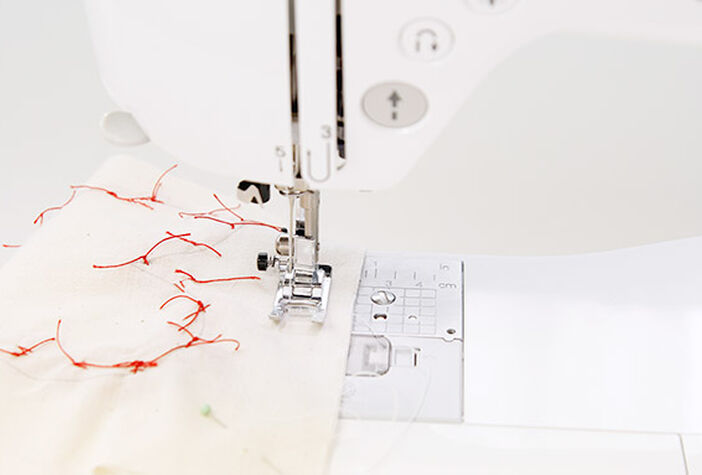 When you're finished decorating, lay the two fabric pieces together (right sights facing). Stitch along all edges and leave a gap for turning (approx. 6cm).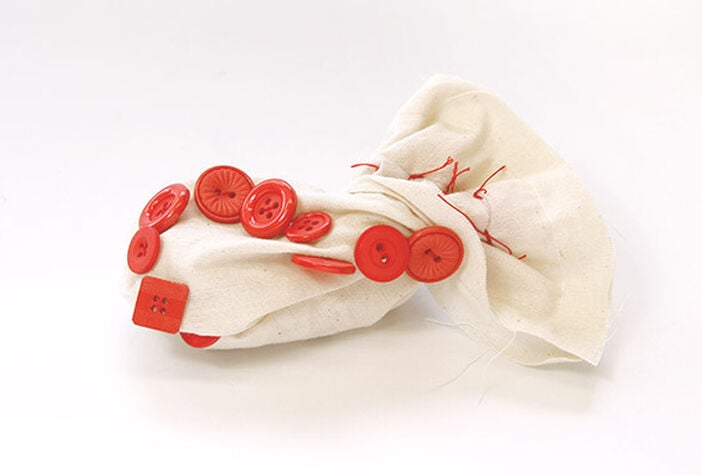 Use the gap to turn the pillow inside out (wrong sides facing).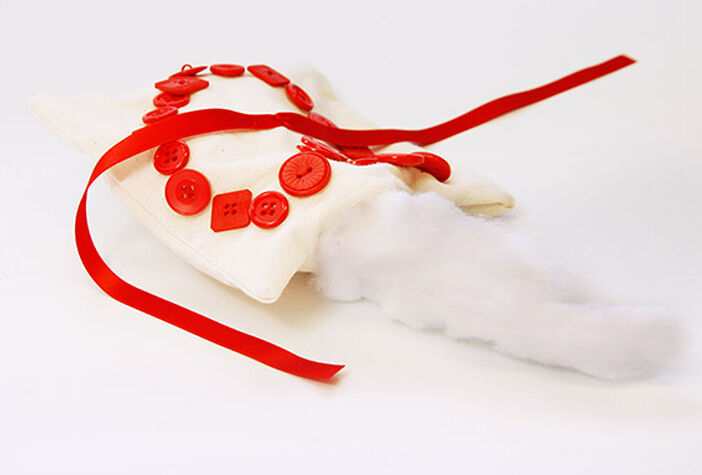 Use the gap to fill the pillow with the cotton wool. It's up to you how much wool you want to use.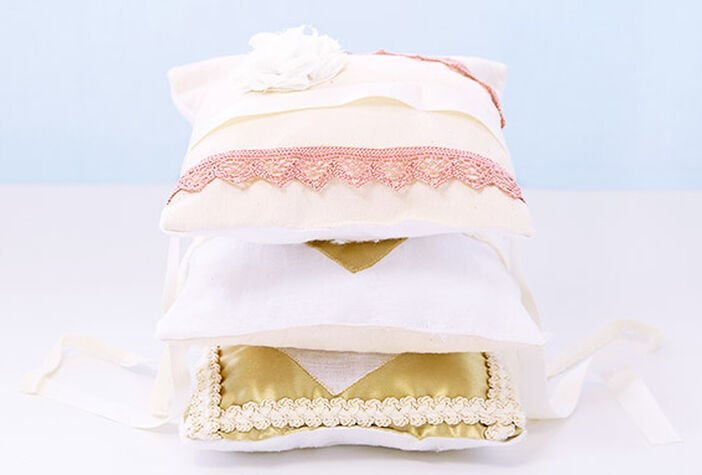 If your happy with your result, close up the gap with a couple of handstitches and your unique wedding ring pillow is finished. Now it's time to make your own! Enjoy!