Decorator Fabrics Digital Print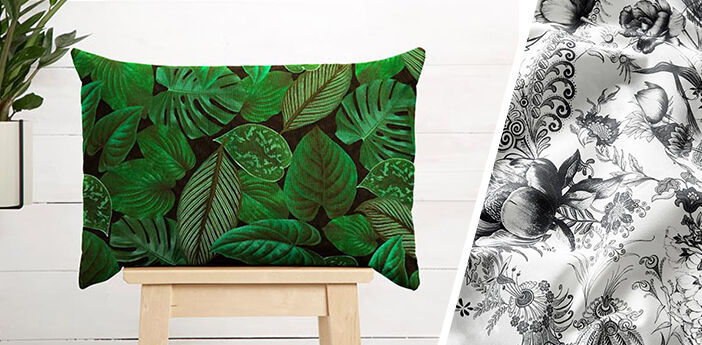 Find your favourite print!
Be it floral, nautical or tropical, you will find truly stunning fabrics for your next project. Digital printing gives a razor-sharp quality to particularly unusual and detailed motifs and patterns. With digital printing, the fabric pattern is not created by weaving but by subsequently printing the fabric in a complex process.
You have viewed 33 of 33 products