Muslin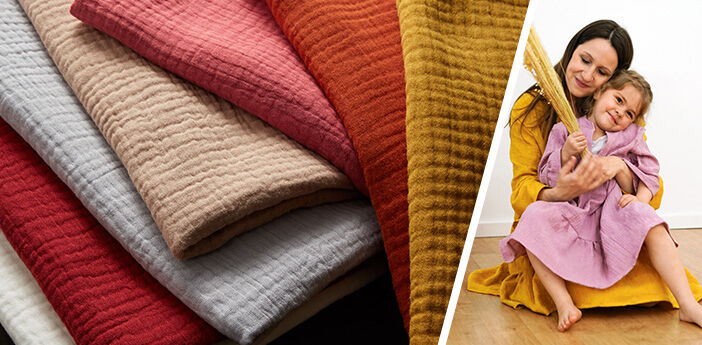 Muslin - light, airy and simply beautiful!
Cotton muslin is a soft and delicate textile with a wonderful drape. It's perfect for light and airy garments as well as baby wraps thanks to its loose weave. Fun fact - Muslin was originally the go-to fabric to create test versions of garments, which is why today we often refer to this as a 'muslin'!
Why Muslin?
✓ Beautifully soft and smooth to the touch
✓ Breathable and perfect for summer fashion
✓ No-iron, perfect for wash-and-wear items. The wrinklier it gets, the better it looks!
✓ Natural ➔ made from 100% cotton
✓ Lightweight but opaque
✓ Perfect for beginners and very easy to sew
✓ Absorbent - perfect for eco-friendly dishcloths or burp-rags
Inspiration from our community
You have viewed 48 of 183 products