Furnishing & Upholstery fabrics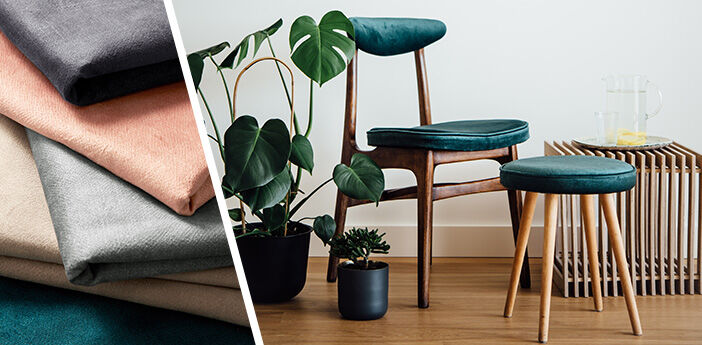 Give your home a makeover! Whether it's finally time to tackle the seats in your breakfast nook, you're ready to create your dream headboard, or just a rainy weekend perfect for whipping up some new cushion covers, you're sure to find what you're looking for. We have an amazing selection of upholstery and furniture fabrics ready to bring your home to the next level.
What's the difference between furniture and upholstery fabrics?
We thoroughly test the durability of all of our fabrics. Did you know our upholstery and furnishing fabrics are put through an abrasian test cylce before we deem them ready for sale? An abrasian test determines how long lasting a fabric is, and what use it's fit for. Upholstery fabrics can withstand at least thirty thousand abrasian cycles, making them perfect for places that have to withstand daily wear-and-ear. Furnishing fabrics can withstand ten-to-thirty thousand abrasian cycles, making them much stronger than normal decorative or dress-making fabrics, but not quite as durable as upholstery textiles. Simply put; upholstery fabrics are designed for repeated, daily wear-and-tear. Furnishing fabrics are more durable than dress-making fabrics, but less tough than upholstery. If you want to make sure your new couch cover stands the test of time, make sure you choose an upholstery fabric. If you want a beautiful drape for your new curtains, a furnishing fabric is the one for you.
You have viewed 48 of 790 products