Sew a dress
easy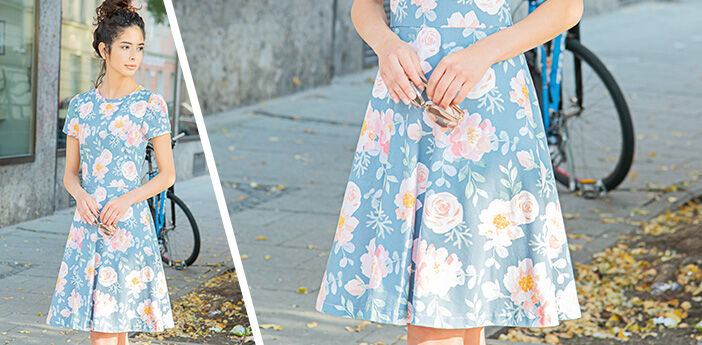 Description
Would you like to make your own, entirely individual dress? This wonderful dress is ideal for summer and for special occasions! The figure-hugging shape of the top section is designed to emphasise feminine curves. The fun, gathered sleeves and wide, flared circular skirt will thrill grown-ups who are still girls at heart. We have used a wonderful plain fabric with a strong vibe of spring and vitality but, of course, you can make your dress using any other patterned or floral fabric. Unleash your creativity when choosing the fabric and download our free pattern right now. Get started on our step-by-step sewing instructions to make your dress!
*size 34-36: 150cm, size 38–40: 160 cm, size 42–46: 185 cm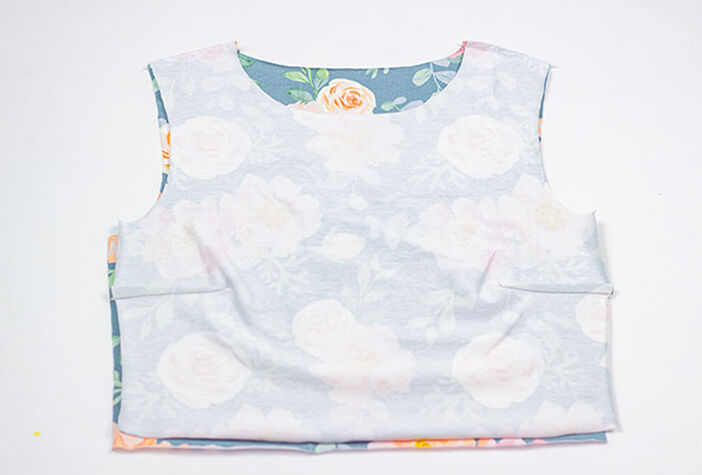 First sew the bust darts. Place the front and back sections (right sides facing) on top of each other. Pin the shoulder seams together and sew them using an overlock stitch.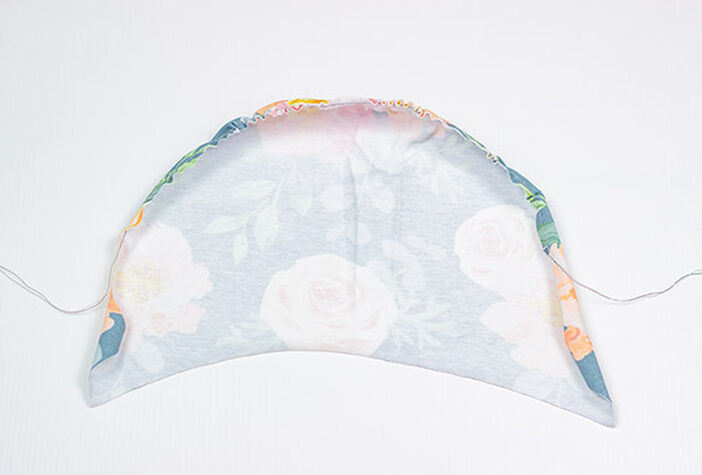 Gather the sleeves following the markings on the pattern.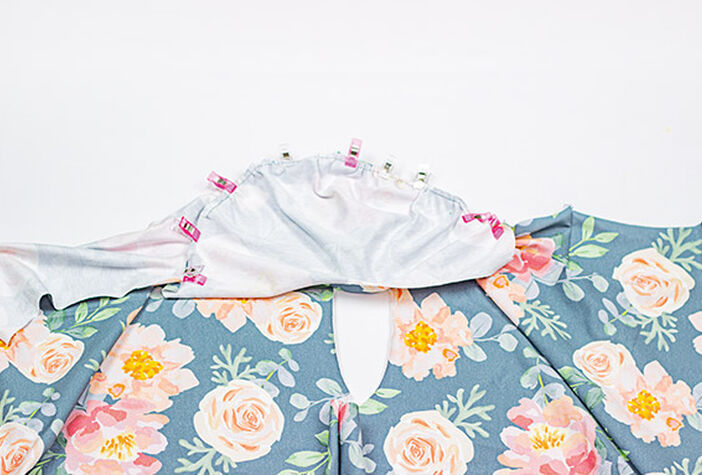 Place the sleeve on the armhole with right sides facing. The notches (markings) on the sleeve and front section should be aligned when the sleeve is pinned. Pin the sleeves securely in place then sew using a stretchy stitch.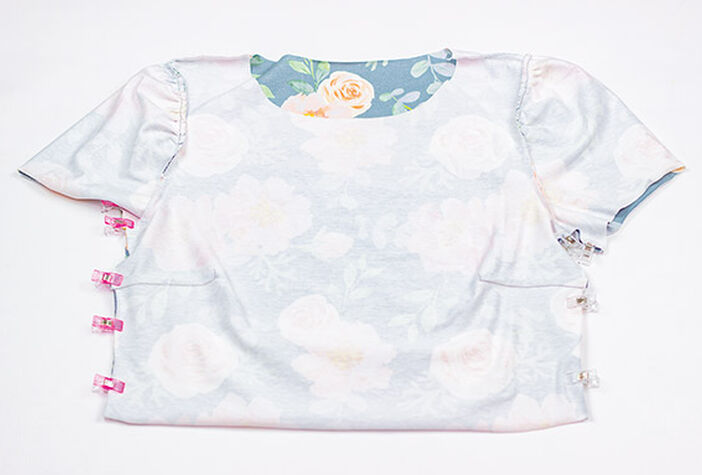 Fold the back section over the front section, with right sides facing, and pin the side seams and sleeves securely. Sew everything together using a stretchy stitch.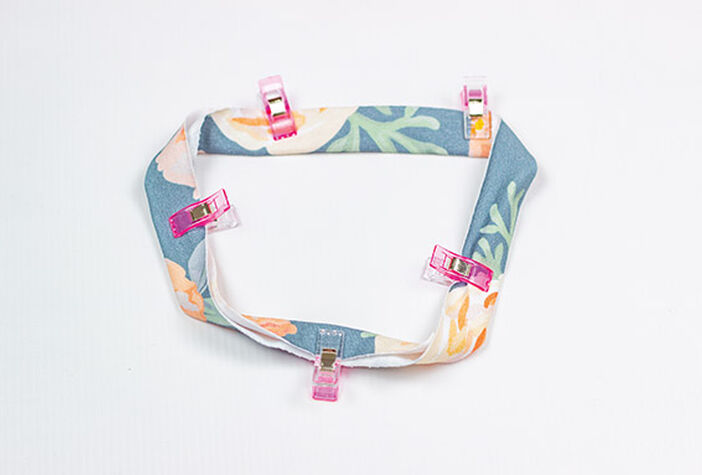 Prepare the neckband, as shown in the image, and sew this securely onto the neck opening.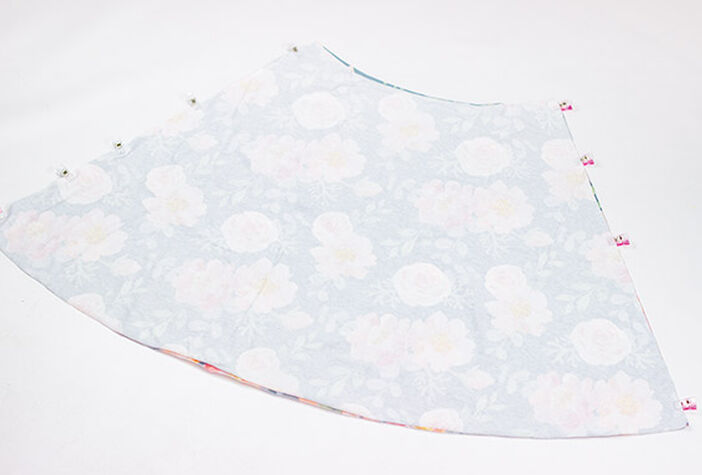 Place the skirt sections together with right sides facing and close the side seams.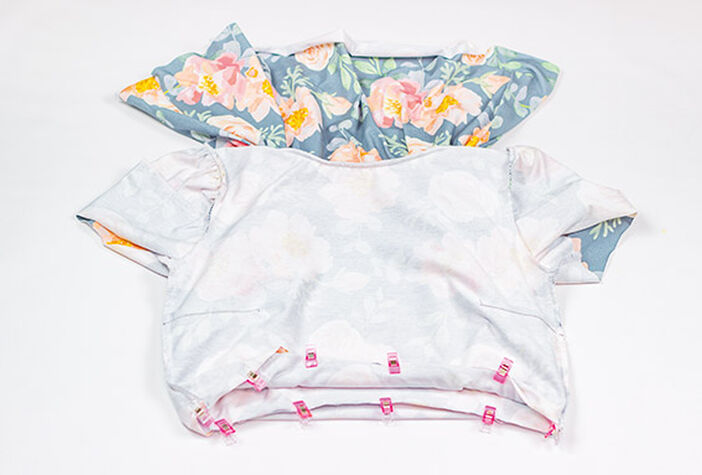 7/8
Sew everything together
Turn the skirt the right way round and lay it out in front of you with the edge of the waist towards you. Slip the top section (inside out) over the skirt section so that both sections have their right sides facing. The skirt and top sections are now pinned together evenly along the edge of the waist. Next, sew everything together using a stretchy stitch.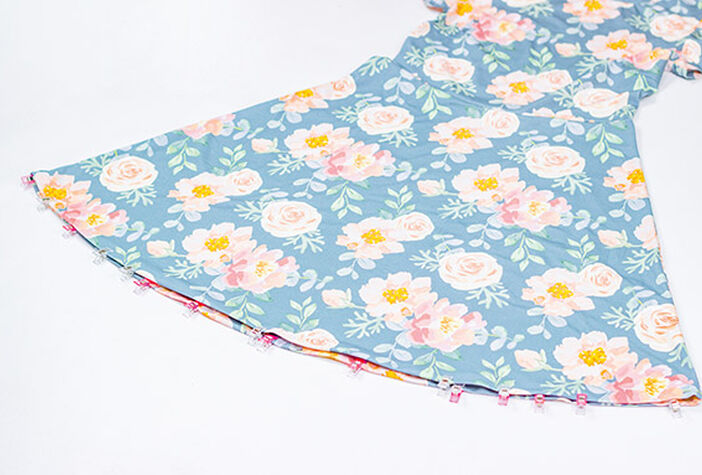 Fold the edges of the skirt and sleeves inside by 1 cm and iron. Then fold each edge inside by another 1 cm. Pin securely and sew along the hemline. For the edge of the sleeves you will need a stretchy stitch, for the hemline on the skirt you can use a straight stitch.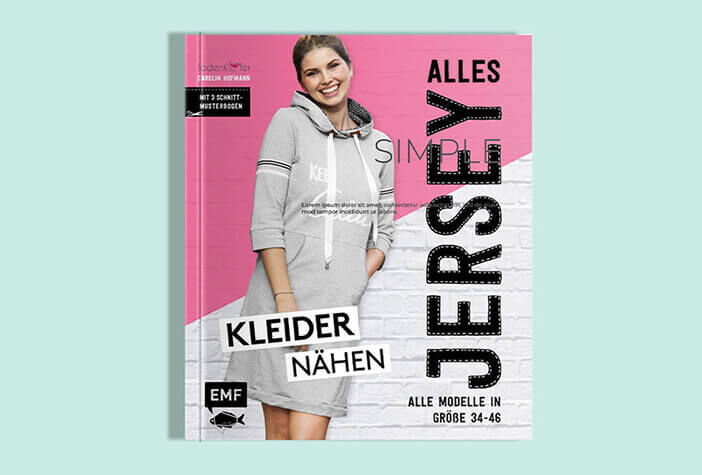 Book "Alles Jersey - Kleider nähen"
More tutorials can be found in the book "Alles Jersey - Kleider nähen" from Carolin Hofmann.
In cooperation with EDITION MICHAEL FISCHER GMBH, IGLING, © EMF (ISBN: 978-3960932444)