Sew harem trousers
easy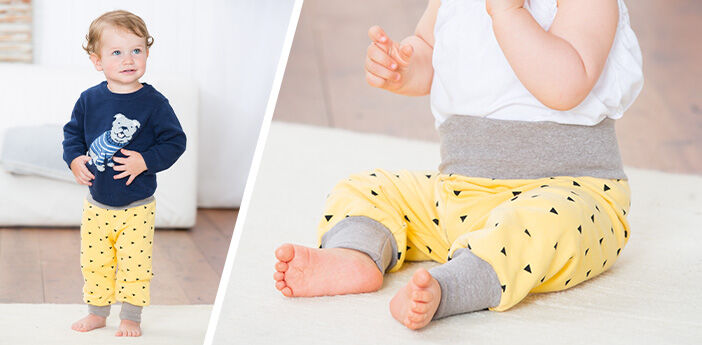 Description
Ultra-practical and easy to sew - harem trousers for children and babies! The use of jersey fabric makes them stretchy and easy to put on. The pattern is suitable for sizes 56-98. Happy sewing!
Cutting:
Cut trousers part 2x mirror-inverted (ignore pocket markings)
Cut waist cut 1x in the fabric break
Cut ankle cuffs 2x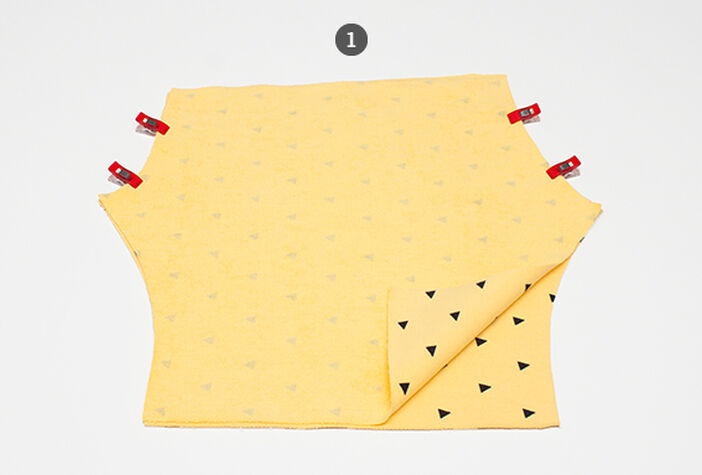 Place the trousers panels on top of each other with the right sides together and join the two shorter curved edges with a serging stitch.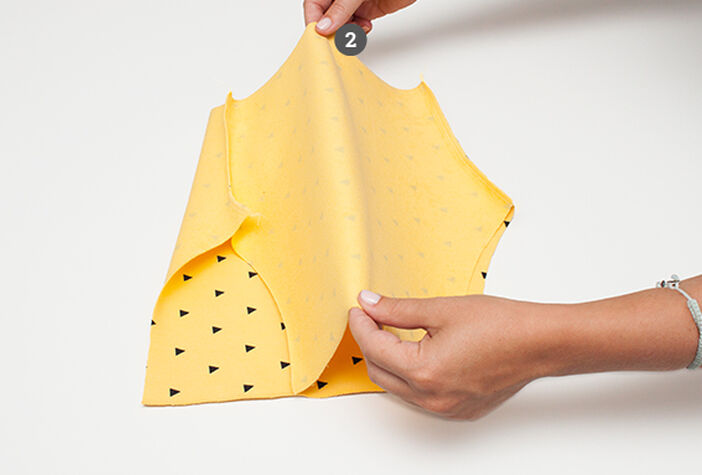 Lay the seams right sides together.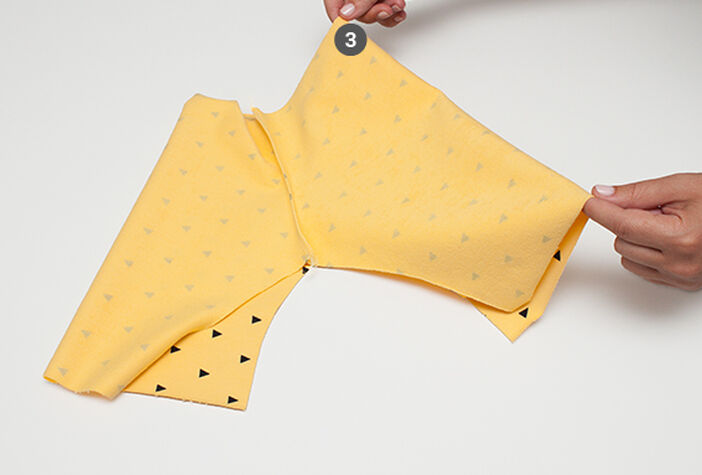 This is the central seam of the trousers.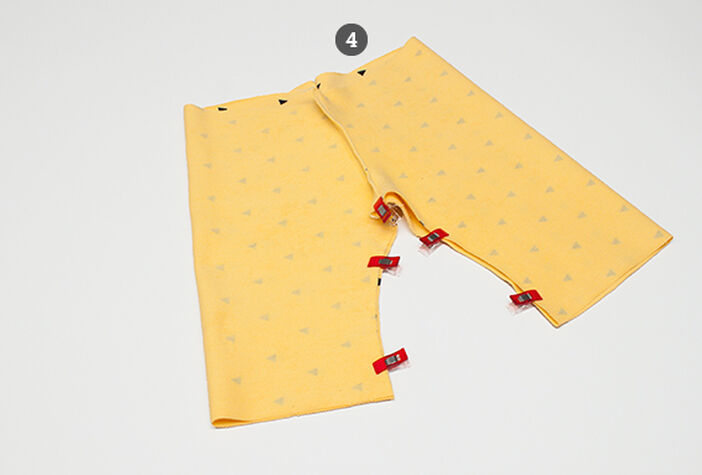 Sew the crotch and the inside of the trouser legs together with a serging stitch.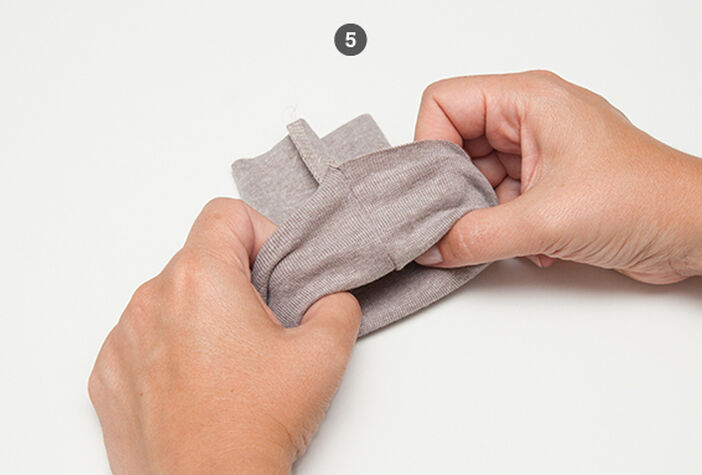 Fold the ankle cuffs and the waistband right sides together, parallel to the grain, and sew them together with a serging stitch to form a ring. Turn all cuffs over halfway, with the right side facing outwards.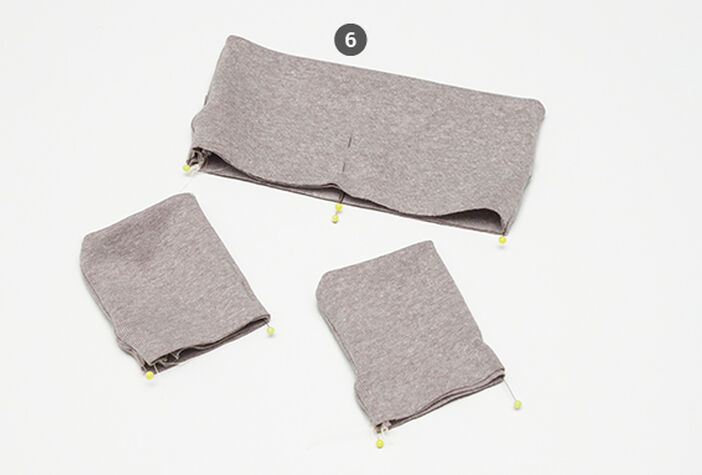 6/8
Prepare waistband & cuffs
Divide the waistband into four equal parts with pins, and the ankle cuffs into two parts. Do not stretch or pull the cuffs.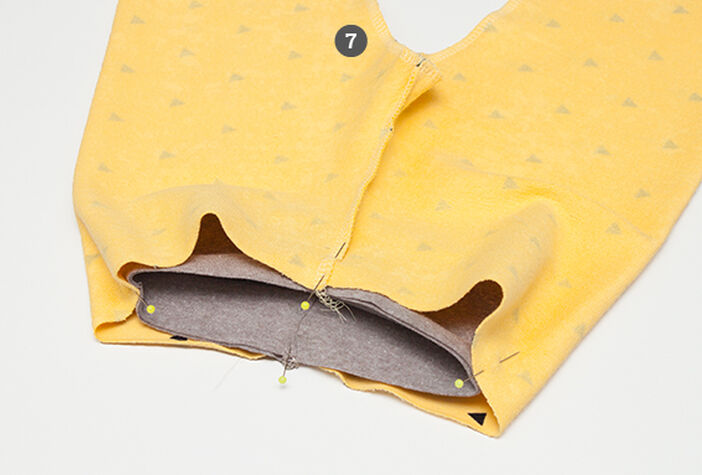 Quarter the waistband and slide the waistband into the left-turned trousers, so that the waistband seam meets the back trouser seam. The other pins should meet the side seams and the front middle seam. Sew in the waistband with a serging stitch and stretch it forcefully.
8/8
Sew cuffs in leg openings
Sew the cuffs in the leg openings in the same way. Then you just need to turn your harem trousers to the right!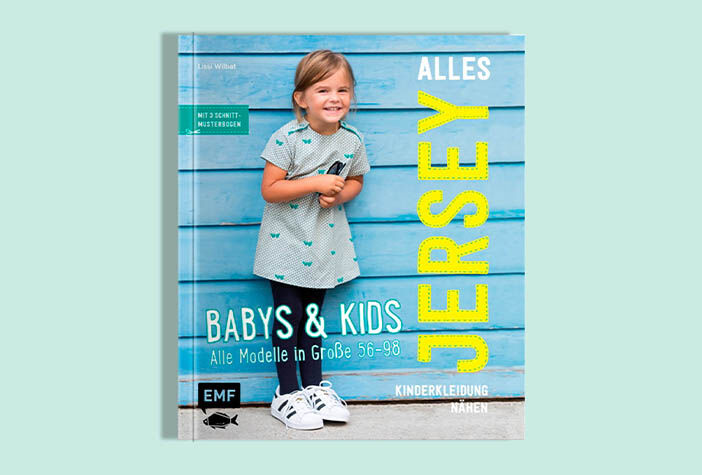 Want to sew something else?
You can find more patterns and tutorials in the book 'Everything Jersey - Children's Clothing' from Lissi Wilbat. (ISBN 978-3-86355-607-5)
Poplar categories for kids
More free sewing patterns & tutorials