Sewing a book cover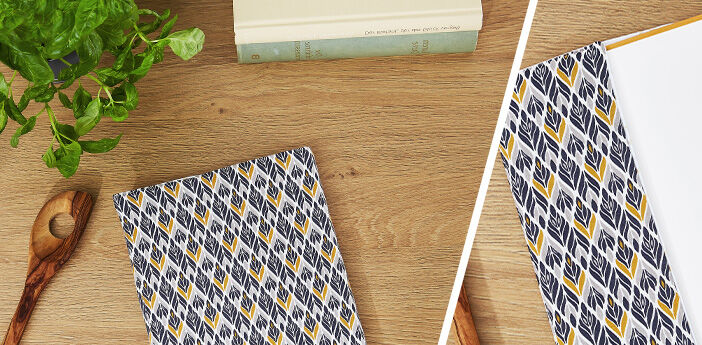 Description
Especially books, which we hold in our hands almost every day, wear out quickly and become ugly. To avoid this, you could buy covers in the supermarket. However, it is much more eco-friendly to make a book cover out of fabric. Not only is it sturdier, but it can also be washed if in case you spill something on it.
Instructions
Measure the width and height of the book and make a note of the measurements. To cut to size, you now need to calculate the following measurements: Height = height of the book + 3 cm, length = width of the book x 3.5.
Now cut out two rectangles with the height and length you just calculated.
Place the rectangles right sides together and stitch them together at the edges. Leave a turnaround opening.
Now turn the sewn rectangle inside out and close the opening with small stitches.
Now fold the short sides over to the right side of the fabric and pin them in place. The total width of this piece of fabric should be twice the width of the book.
Top and bottom stitch the pinned overlaps close to the edge.
Tip: The self-sewn book covers are also perfect for school books. They avoid the need for plastic or paper covers and you can reuse the book covers every year.