Sewing instructions for a neck pillow
easy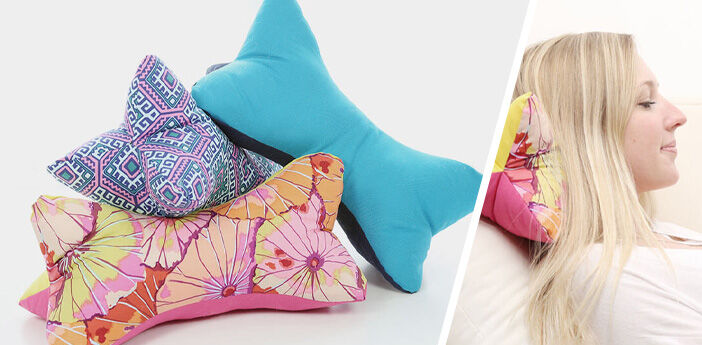 Description
If you frequently suffer from a stiff neck because you haven't got anything to support your head when reading or watching television, we have something for you:
this shaped pillow is ideal because you can use it as a neck support or as a stand for your book or tablet. Our sewing instructions offer a simple guide to make a 40 cm long, 20 cm high neck pillow.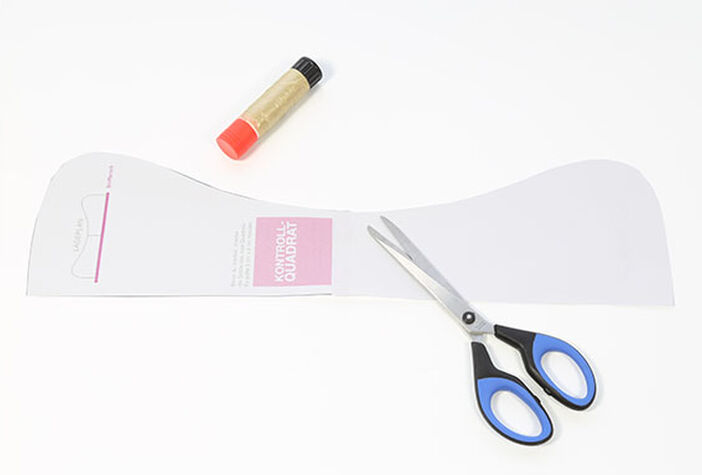 1/8
STICK THE CUTTING PATTERN TOGETHER
Print out the pattern in its original size and cut along the lines indicated.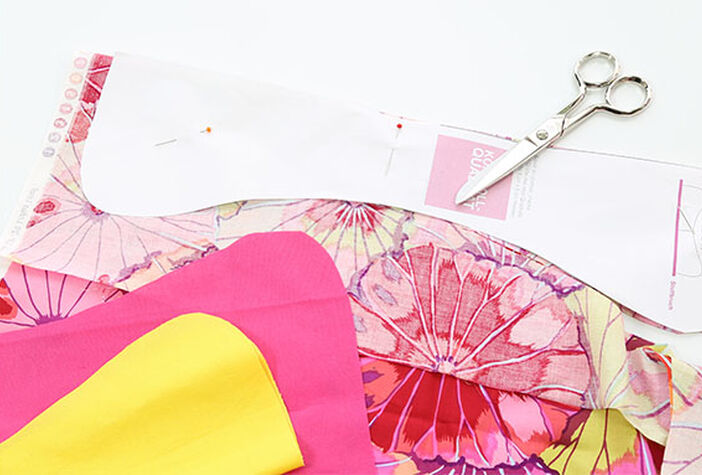 Cut the pattern pieces out three times using your desired fabrics, the seam allowances are included in the pattern. You can cut all three pieces from patterned fabric or combine plain and patterned fabrics. It's entirely up to you! Mark the fabric fold with a small incision because later you will need to start and finish the seam at precisely this point.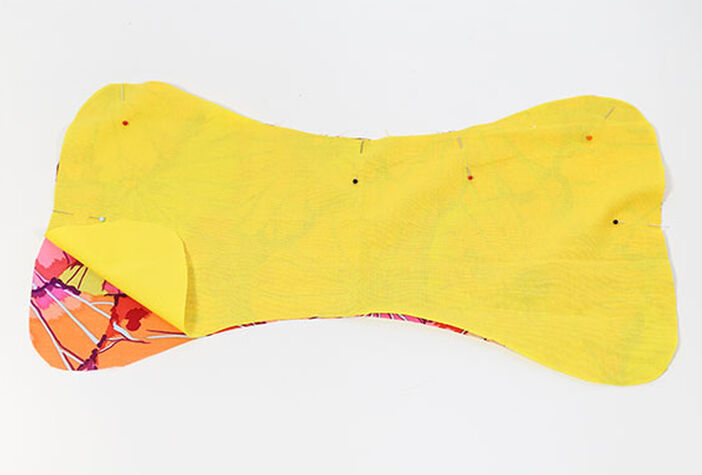 Now you just need to sew the three sections of fabric together. Start with two pieces and place them with right sides facing. Pin along the edge. It's best to insert the pins horizontally towards the edge.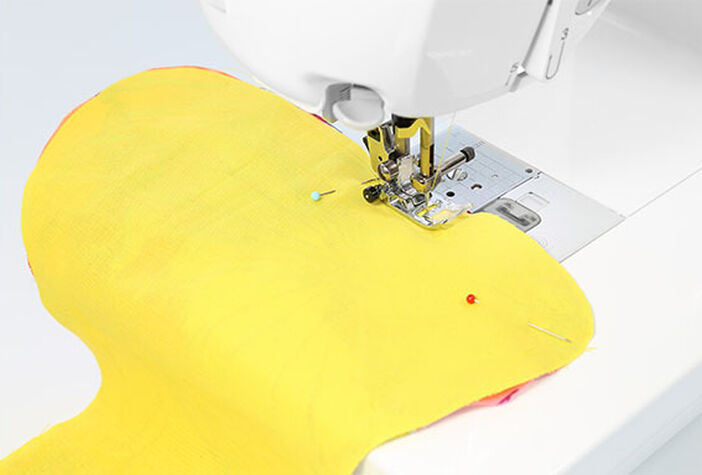 Then stitch along the edge with a 1 cm seam allowance, securing the start and end of the seam. In each case, start halfway along the short edge. The seam ends on the other side, once again halfway along the short edge.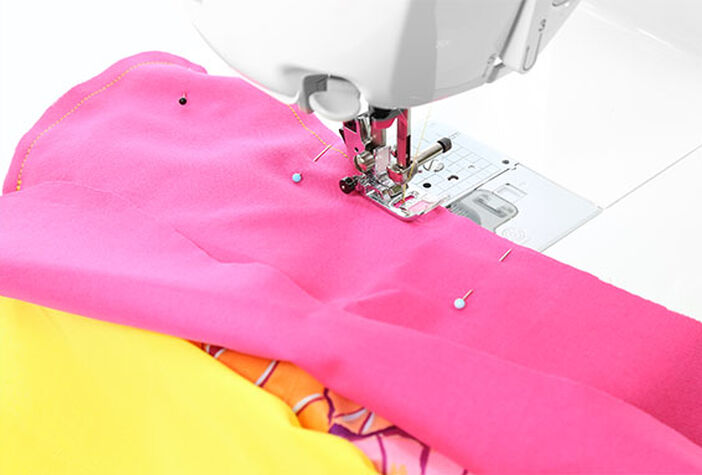 5/8
SEW THE SECTIONS TOGETHER
Next, sew on the third piece of fabric in the same way.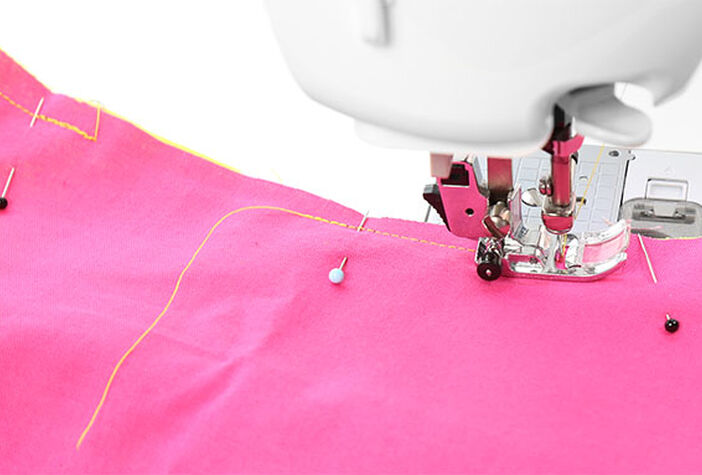 Leave a roughly 5 cm opening for turning in the middle of this third seam. You should snip the seam allowance diagonally at the centre of this short edge, where the three pieces meet. This will allow the seam to bend into shape better.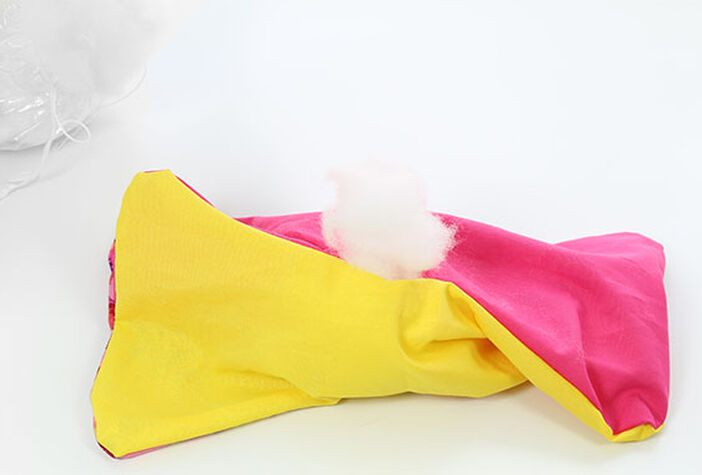 Turn the pillow cover the right way round and fill the bone-shaped cushion with stuffing until nicely padded.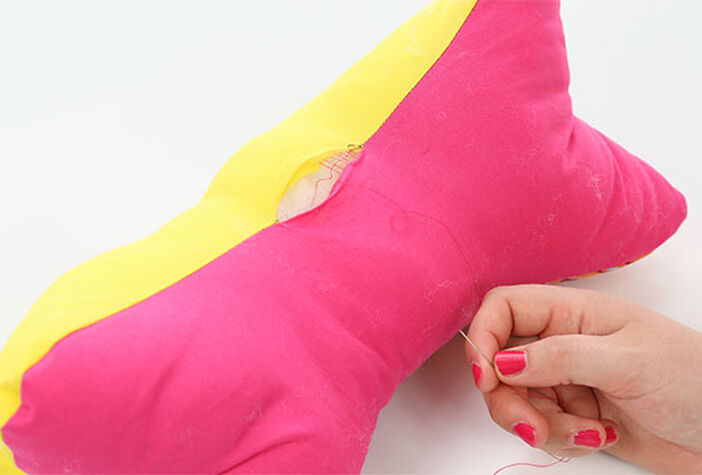 8/8
SEWING UP THE TURNING HOLE
Pin the turning hole closed and sew the opening together using ladder stitch. To do this, insert the needle alternately on the right and left, close to the edge of the turning hole.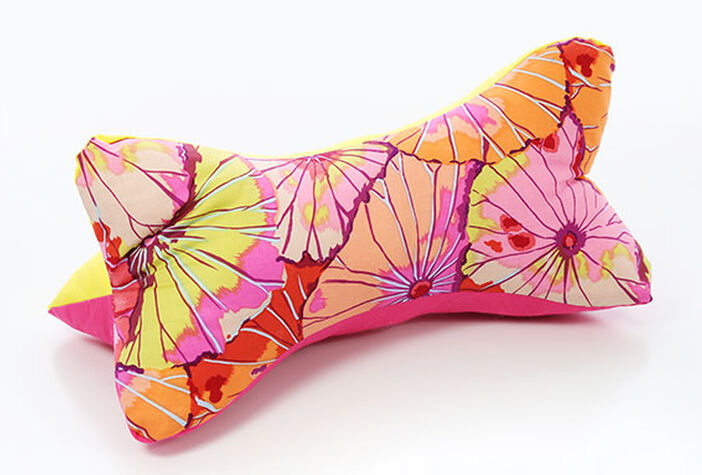 AND YOUR NECK PILLOW IS READY!
Top categories for Cushions
Top categories for Decorations
More free sewing patterns & tutorials